John Loftus has written a response to my post "There Probably are no Duties. Now Stop Worrying and Enjoy Your Life!" Before turning to Loftus' critique, let me recap my argument. While my post was satirical, it was intended to make a serious point. This being that many common and influential critiques of theism are incoherent.
To establish this I argued three things.
[1] That many critiques atheists offer of theism are moral critiques. Atheists argue that historically theism has been intricately linked with various forms of social oppression and/or the sacred texts of theistic religions condone oppressive practices.
[2] That such critiques presuppose or assume the existence of moral duties. The critic has to assume that these practices are wrong even though the religious believers condone them.
[3] That if one accepts the standard arguments atheists use against theism then the presupposition that there are moral duties is unjustifiable because precisely analogous arguments can be used to show there are no moral duties.
Now if these three contentions are true then there is a fundamental incoherence in many common critiques of theism. If Loftus is going to provide a rebuttal of these contentions then he needs to provide reasons for thinking one of these three contentions is false.
Unfortunately, instead of engaging the argument, Loftus ignored it and attacked a string of red herrings.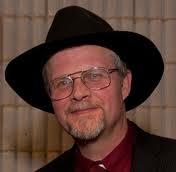 Loftus' first argument in Do You Want to Be a Christian Apologist? Part 10 was to assert that I am "intellectually dishonest", although somewhat charitably he states I am probably not aware I am dishonest – presumably I suffer from profound self-deception. Apparently the truth of this claim is blatantly obvious to "us" [by which he apparently means the atheist community].
Unfortunately, simply stating that I am self-deceived and asserting with great confidence that I am wrong is not actually tantamout to offering a reason for questioning [1], [2] or [3] above. If it did then one could easily demonstrate that Loftus' own work is substandard, I could just assert that it is and that everyone knows I am right and hey presto there's my proof .
Clearly, this is not a method by which one can reliably establish the truth or falsity of the matter.
Loftus second argument begins with him drawing from my preamble:
"Some atheists offer moral critiques of theism; their claim is not just that belief in God is false or unjustified, it is that such irrational beliefs are intricately linked with immoral and oppressive practices. Moral outrage often motivates the critiques offered – one only needs to read the condemnation of religious wars, religiously motivated terrorism, inquisitions, witch hunts, the suppression of science, sexism, homophobia, and so on, which is so prevalent in many free thought writings. Similarly, one needs only to read the accusations, regularly repeated in popular atheist literature, that the Bible condones slavery, or genocide, or stoning cheeky children, or rape, to observe this.
Note that behind this critique is the presupposition that there are moral duties. People have a duty to not engage in wars or acts of terrorism, religious people who promote sexist or homophobic practices are wrong for doing so. I think this is nonsense as it assumes there is such a thing as a moral duty, it assumes things religious people do can be wrong. This is false and here is why."
After citing me Loftus rejoins:
"Note the diversion here? Instead of providing answers to skeptical arguments he's asking how anyone can have a moral critique of the Bible who doesn't believe it's the inspired word of God. He's special pleading. No one else, given the rules of his game, can offer a moral critique of the Bible. Not a Hindu, nor a Muslim, nor a Buddhist, nor even liberals like the late John Hick or Thom Stark, or process theologians….. Do they? Do pantheists have a moral basis for critiquing the Bible? Flannagan would also have to reject the Natural Law Ethics (NLE) of the Catholic church, for if Natural Law Ethics obtains then even atheists have a basis for their moral critiques of the Bible. …"
Unfortunately this rejoinder has little rational merit at all.
First, I do address the sceptical arguments in question. By defending [3] I argue that analogues of these arguments entail an obvious false conclusion and therefore they cannot be sound. This is clear from reading the section of the original post which Loftus does not cite.
Second, contrary to what [Read more →]
Tags: John Loftus · Outsider Test for Faith · Slavery24 Comments