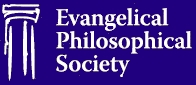 This blog's Matthew Flannagan has had his paper "Mackie's Answer to the Error Theory: A Reply to Joyce″ accepted for the National Annual Meeting of the Evangelical Philosophical Society ("EPS") in San Diego, USA, from 19-21 November 2014. The abstract for Matt's paper is as follows:
Abstract
Richard Joyce has argued that the "real problem" with divine command theories of ethics is not the euthyphro dilemma, but rather that such theories cannot account for the platitude that moral obligations have inescapable moral authority. In this paper I reply to Joyce's contention.

First, I look at Joyce's objection in the context of Joyce's own defence of John Mackie's error theory. Joyce interprets Mackie as arguing that moral obligations are queer precisely because, if they existed, they would have inescapable authority and no sense can be made of such authority.

Then I note that Mackie himself argued that a divine command theory was an exception to his thesis. Mackie contended that naturalistic theories face this challenge but a divine command theory does not. I argue that Joyce's own reconstruction of Mackie's argument confirms this conclusion.

Finally, I examine some objections that Joyce raises to this kind of response. I argue they fail. Mackie and Joyce's error theory, if sound, is an objection to naturalistic or secular accounts of moral obligations and not to divine command theories."
This year's conference theme will be "Ecclesiology". The Plenary Speaker is Paul Helm of Regent College, Vancouver Canada. The draft copy of the ETS-EPS program is available here.
(Matt has also had a paper accepted for the Evangelical Theological Society's Annual Meeting, which is also in San Diego around the same time.)
As with previous years, we will need to fundraise to raise the $2,500 NZD shortfall in our budget needed to get him there. Family life on one modest, full-time income with a special needs child, who is unable to go to school, makes it very hard. Almost all of Matt's philosophical and theological work on this blog is the result of his unpaid commitment to the field. Donations, no matter how modest, are greatly appreciated.
Tags: Divine Command Theory · EPS · Evangelical Philosophical Society · San DiegoComments Off on Matt to speak at the 2014 Evangelical Philosophical Society in San Deigo