Madeleine Flannagan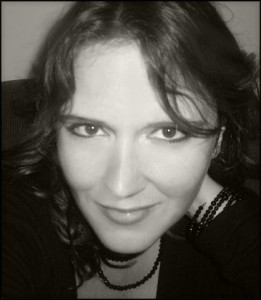 Madeleine Flannagan holds an LLB (Bachelor of Laws) from the University of Auckland and is a Barrister.
Her research interests lie in jurisprudence, philosophy of law, ethics and rights and freedoms law – particularly the place of religion in public life. Her primary areas of practice are litigation. She mostly works in Family Law and Harassment Law. She also works in the Civil and Criminal jurisdictions; she is a Legal Aid provider in all 3 areas.
Madeleine is a former Vice-President of the University of Waikato Students Union and has been involved in both the running and leadership of campus groups and charitable Christian organisations. She is actively involved in Apologetics.
She is theologically conservative, married to Matt, with whom she writes for MandM, she has always enjoyed spending time with her children, horse-riding, competitive equestrian eventing and cooking.
Works in Progress
"The Separation of Church and Self: Rethinking Separationism," (in progress).
"A Response to the Exclusionist Position on Religion and Public Life," co-authored with Matthew Flannagan (2010).
"Religious Restraint and Public Policy," Supervised Research paper (2009).

Confirmed Conference Presentations:
"Courage and Duty: A Response to Rebecca Konyndyk DeYoung," a paper presented as part of a panel discussion on Being Good: Christian Virtues for Everyday Life, eds Michael W Austin and Doug Geivett, to the Annual Conference of the Evangelical Philosophical Society, Milwaukee (14-18 November 2012)
"'No Privileges, No Penalties' and the De-Priviliging of Secularism," a paper to be presented to the Radical Emancipation: Confronting the Challenge of Secularism conference at the Notre Dame Center for Ethics and Culture, South Bend, Indiana (10-12 November 2011).
"Blogging a Short-Cut to Peer Review: How to do it Effectively," co-authored with Matthew Flannagan, a paper to be presented to the Annual Meeting of the Society of Biblical Literature, San Francisco (19-22 November 2011).
Memberships and Community Involvement
Barrister of the High Court of New Zealand
Member of the Family Courts Association
Member of the Family Law Section
Member of the Auckland District Law Society
Member of the Evangelical Philosophical Society
Member of Thinking Matters
Member of Massey Presbyterian Church