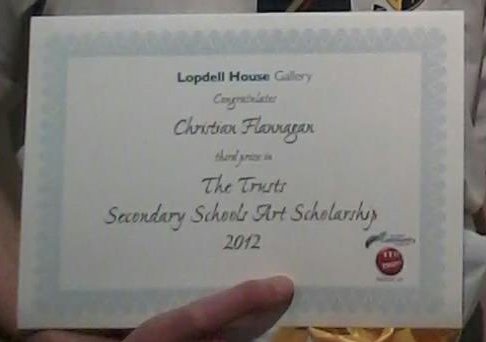 Matt and I were very proud that last night at the Lopdell House Art Gallery our son Christian Flannagan was awarded 3rd place in the The Trusts Art Scholarship 2012 for West Auckland students who intend to enter go to Art School next year.
Christian entered one of his animations as he intends to study animation at tertiary level next year; he has been animating since he was 12. This is the animation that earned him the award.
You can check out more of Christian's animations on his You Tube Channel.
Tags: Christian Flannagan · Oblivion Fall · The Trusts Art Scholarship 20122 Comments