This is part of a talk I gave at the ReThinking Hell Conference in Auckland earlier this year.
The traditional conception of hell understands the punishment of the finally impenitent to be conscious eternal torment. The punishment of hell is eternal in the sense of it being of an unending duration, and it involves conscious torment.
Evangelical Annihilationist's such as John Stott, Edward Fudge, John Wenham, and various others challenge the traditional view. They argue the traditional view is contrary to scripture. They contend that, in scripture, the punishment of hell is eternal destruction, which involves the total and irreversible destruction of the wicked. Hell is eternal in the sense that the ultimate punishment inflicted in hell, death, is permanent; one is dead forever and never to be resurrected or reincarnated to live another life.
Much of the debate over this in evangelical circles is exegetical. It focuses on the meanings of biblical phrases such as "eternal fire," "eternal destruction," "death," "perish," "everlasting contempt," "eternal punishment," "unquenchable fire," "second death," "killing the body, "soul," "lake of fire," "the smoke of their torment rises forever," "blackest darkness [that] has been reserved forever," "outer darkness where there is weeping and gnashing of teeth", and so on. Traditionalists take these passages to refer to eternal conscious torment.  Annihilationists argue that, in their contexts, they signify the permanent destruction of the wicked.
Sometimes, however, more philosophical considerations are raised. One example is Shawn Bawulski's article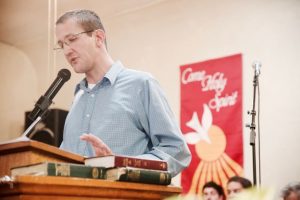 "Annihilationism, Traditionalism and the problem of Hell"  which argues that Annihilationism cannot answer particular moral and philosophical questions as well as the traditional view.
There is a lot in this article and space presents a detailed consideration of all the issues. Here I want to focus on one question. Central to Bawulski's argument is the contention that if Annihilationism is true. Hell is not infinite in duration and hence finite. This implication Bawulski believes to be philosophically and theologically problematic.
I noted above that Annihilationists typically reject the claim that Hell involves finite punishment. They contend Hell involves the punishment of eternal destruction or eternal death. The ultimate punishment inflicted in hell, death, is permanent; one is dead forever and is never resurrected or reincarnated to live another life. Bawulski offers two arguments against this conclusion. This post will look at one of these arguments. This is what I will call the argument from conscious experience.

Punishment and Experience
A key argument Bawulski offers is that punishment must be experienced. For something to count as a punishment the person punished must experience it or be conscious of it. Bawulski illustrates this with the example Irreversible Coma:
 It is hard to see how we might punish an offender who is in a coma, especially if that coma were irreversible. We might be able to extract compensation from her estate, but we would normally consider this means of punishment to be a contingency-plan sentence in lieu of punishment that involved the offender's knowledge and recognition of her wrongdoing.[1]
I tend to agree that it would be difficult to punish someone in already in an irreversible coma. However, I don't think this fact shows that punishment must be experienced. To see this, imagine a different case.  John engages in a rape and murder spree and is shot by the police; he lies in the hospital in a temporary coma from which he will wake in three months.  While he is unconscious the court, on the basis of compelling evidence, sentences John to die and so before he wakes he is given a lethal injection. Has John been punished?
This is because John has in fact been deprived of something quite valuable:  the life he would have had he been left to wake in six months.  John has been executed, and his future life snuffed out.  Paradigmatically when someone is killed, they are harmed due to the fact they lose their life. But its obviously not their past life that is lost, nor is it the instantons present that is taken from them, what they lose is their future life. The life they would have lived and enjoyed had they not been killed.
It's precisely the difficulty of envisaging any valuable or (even any conscious) future, from life in an irreversible coma that makes people reluctant to suggest it can be plausibly punished.  The situation envisaged by the Annihilationist, however,  is in stark contrasts.  Under an annihilationist conception of hell. The alternative to annihilation is eternal life. The alternatives are being destroyed or continued living forever in eternal bliss. Being killed therefore deprives one of a great good you otherwise would have had. A life of eternal bliss.
Hell must be experienced
Later  Bawulski suggests a more limited thesis: it's not that punishment must be experienced, but rather,  that punishment, as it occurs in hell, needs to be experienced. "This, coupled with several biblical texts that describe the reprobate as aware of and experiencing their punishment, point to the conclusion that a criterion of the punishment of hell is that it be experienced.[2]"
It's difficult to understand however why the punishment envisaged by annihilationists wouldn't be experienced. Annihilationists believe that the "wages of sin is death", that God will destroy, i.e. kill, the body and soul in hell. Normally when we punish a person with death or kill him, they experience it. Suppose Tom is sentenced to die by electric chair, or by hanging or by firing squad. Is it plausible to suggest he doesn't experience anything?
Its true once he is dead, he will experience nothing. But killing or executing someone usually involves a process, and that process can be experienced, it can be, and often is when carried out, been terrifying, and painful. So it beggars reality to suggest that sentencing someone to death means they don't experience the punishment.
In fact, the existence of capital punishment, as a paradigmatic example of punishment seems to undermine both Bawulski's arguments here. A person typically does experience the process of death involved in the execution, and the fact they die and lose consciousness when they are hanged or electrocuted doesn't seem to lead us to conclude they not punished.
Bawulski's response:
Bawulski seems loosely aware of this response and offers two responses to it. In a footnote, he states "the death sentence as retributive punishment is not a counterexample because the Christian doctrine of a final universal resurrection means that state implemented capital punishment is not personal annihilation, merely a penal ending of this life."[3]
This, however, seems inadequate. True, the death penalty only involves the penal ending of this life. But it's hard to see how this features of capital punishment make a difference in this context. Whether or not a person rises again at a resurrection after death makes no difference to whether a person who is executed experiences the punishment. Nor does it make a difference to whether or not we consider capital punishment to involve punishment.
The following example will illustrate this.  Suppose after being executed that God decided not to raise ted Bundy from the dead. Would it follow that Ted Bundy didn't experience anything when he was executed, or that Gods refusal to resurrect meant Bundy hadn't been punished? Obviously not. The facts remain, Bundy, was deprived of a future life; a life he would have lived, had he not been killed. And the act of killing Bundy involved a process which he experienced.
In the main body of the text, Bawulski offers a different response:
It must be noted that most annihilationist's claim annihilation does not occur at physical death or even immediately after the final judgment, but posit a finite period of conscious punishment leading up to final annihilation. The problem then becomes this: the only penal aspect related to annihilation is the dreadful anticipation of the upcoming annihilation.  Yet if the antecedent period of punishment is finite and the anticipatory period of dread is finite, even if the annihilation is permanent and in that sense infinite in consequence, the punishment itself is finite. punishment.[4]
I find this line of argument, frankly, strange. Bawulski suggests that if in the process of being killed, the victim consciously experiences his punishment, then it follows that this is the only penal aspect involved.
But surely this is implausible, precisely for the reasons just mentioned,  Suppose someone is executed by lethal injection in their early 20's, would we really suggest that, would anyone seriously suggest that only punishment this person received was a prick in the arm for a few seconds.  Or suppose a person is sentenced to death in the electric chair when this happens do we really think the only punishment administered is a few seconds of electric shocks.
Obviously, these are unpleasant aspects of the punishment, but the punishment is death. These aspects don't stand alone from the punishment but are part of the process that death is brought about. If serial killers were just pricked in the arm and then got up and walked away, we wouldn't consider the punishment of death to have been carried out. We would contend they had escaped their punishment.
This point was made by Augustine of Hippo. Augustine himself no friend of Annihilationism, stated:
Then as to the award of death for any great crime, do the laws reckon the punishment to consist in the brief moment in which death is inflicted, or in this, that the offender is eternally banished from the society of the living? And just as the punishment of the first death cuts men off from this present mortal city, so does the punishment of the second death cut men off from that future immortal city. For as the laws of this present city do not provide for the executed criminal's return to it, so neither is he who is condemned to the second death recalled again to life everlasting[5]
The death penalty is a paradigmatic example of a case where someone is punished. When a death penalty is inflicted the criminal usually experiences it, he experiences the shame, anticipation and even the pain involved in the process of killing. However, this while part of the punishment is not the whole of it, the punishment involves much more it involves cutting him off from the life we would have had and enjoyed. And this is a significant part of,  if not the most significant part of his punishment.  The fact the criminal doesn't consciously experience these years doesn't mean his being deprived of them isn't a punishment.
Annihilationists understand the punishment of hell to literally involve a death sentence, one that is permanent and irreversible. If one wouldn't contend that a person executed today isn't punished, or that his punishment consisted only in unpleasant experiences he had prior to death and didn't involve the loss of life itself; then one shouldn't contend that annihilation of the finally impenitent involves these things.
[1] Shawn Bawulski "Annihilationism, Traditionalism, and the Problem of Hell" Philosophia Christi 12.1(2010): 66
 [2]  Bawulski "Annihilationism, Traditionalism, and the Problem of Hell" 66
[3] Ibid 66
[4] Ibid
[5] Augustine City of God Bk 22 chapter 11
Tags: Annhilationism · Eschatology · Hell · Shawn Bawulski6 Comments