Yesterday Matt went the library and did a little reading for his upcoming Evangelical Philosophical Society paper "Peter Singer, Human Dignity, and Infanticide" and he discovered that email exchange he'd had with Peter Singer in 2006 had resulted in a few paragraphs in Singer's book Peter Singer Under Fire: The Moral Iconoclast Faces His Critics.
Here is a screen shot of what one sees when one uses the "search inside this book" function: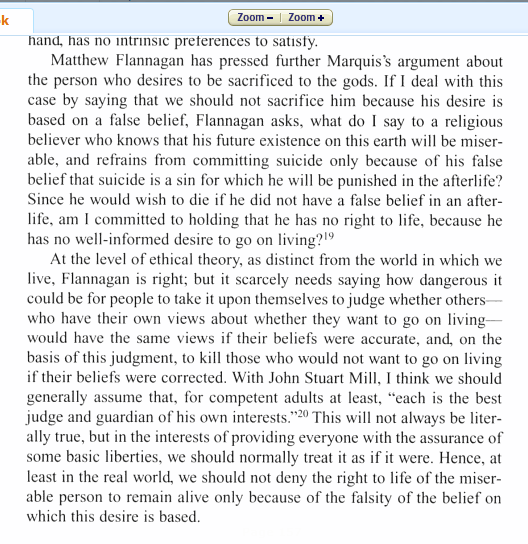 Matt does not feel that Singer accurately portrayed his counter example but the substance Singer presents of it is correct. Singer's response to Matt seems to be that Matt is right in principle but in practice it would never be an issue.
Tags: Don Marquis · Infanticide · Peter Singer · The Moral Iconoclast Faces His Critics7 Comments