John Loftus has written a response to my post "There Probably are no Duties. Now Stop Worrying and Enjoy Your Life!" Before turning to Loftus' critique, let me recap my argument. While my post was satirical, it was intended to make a serious point. This being that many common and influential critiques of theism are incoherent.
To establish this I argued three things.
[1] That many critiques atheists offer of theism are moral critiques. Atheists argue that historically theism has been intricately linked with various forms of social oppression and/or the sacred texts of theistic religions condone oppressive practices.
[2] That such critiques presuppose or assume the existence of moral duties. The critic has to assume that these practices are wrong even though the religious believers condone them.
[3] That if one accepts the standard arguments atheists use against theism then the presupposition that there are moral duties is unjustifiable because precisely analogous arguments can be used to show there are no moral duties.
Now if these three contentions are true then there is a fundamental incoherence in many common critiques of theism. If Loftus is going to provide a rebuttal of these contentions then he needs to provide reasons for thinking one of these three contentions is false.
Unfortunately, instead of engaging the argument, Loftus ignored it and attacked a string of red herrings.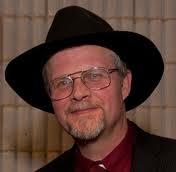 Loftus' first argument in Do You Want to Be a Christian Apologist? Part 10 was to assert that I am "intellectually dishonest", although somewhat charitably he states I am probably not aware I am dishonest – presumably I suffer from profound self-deception. Apparently the truth of this claim is blatantly obvious to "us" [by which he apparently means the atheist community].
Unfortunately, simply stating that I am self-deceived and asserting with great confidence that I am wrong is not actually tantamout to offering a reason for questioning [1], [2] or [3] above. If it did then one could easily demonstrate that Loftus' own work is substandard, I could just assert that it is and that everyone knows I am right and hey presto there's my proof .
Clearly, this is not a method by which one can reliably establish the truth or falsity of the matter.
Loftus second argument begins with him drawing from my preamble:
"Some atheists offer moral critiques of theism; their claim is not just that belief in God is false or unjustified, it is that such irrational beliefs are intricately linked with immoral and oppressive practices. Moral outrage often motivates the critiques offered – one only needs to read the condemnation of religious wars, religiously motivated terrorism, inquisitions, witch hunts, the suppression of science, sexism, homophobia, and so on, which is so prevalent in many free thought writings. Similarly, one needs only to read the accusations, regularly repeated in popular atheist literature, that the Bible condones slavery, or genocide, or stoning cheeky children, or rape, to observe this.
Note that behind this critique is the presupposition that there are moral duties. People have a duty to not engage in wars or acts of terrorism, religious people who promote sexist or homophobic practices are wrong for doing so. I think this is nonsense as it assumes there is such a thing as a moral duty, it assumes things religious people do can be wrong. This is false and here is why."
After citing me Loftus rejoins:
"Note the diversion here? Instead of providing answers to skeptical arguments he's asking how anyone can have a moral critique of the Bible who doesn't believe it's the inspired word of God. He's special pleading. No one else, given the rules of his game, can offer a moral critique of the Bible. Not a Hindu, nor a Muslim, nor a Buddhist, nor even liberals like the late John Hick or Thom Stark, or process theologians….. Do they? Do pantheists have a moral basis for critiquing the Bible? Flannagan would also have to reject the Natural Law Ethics (NLE) of the Catholic church, for if Natural Law Ethics obtains then even atheists have a basis for their moral critiques of the Bible. …"
Unfortunately this rejoinder has little rational merit at all.
First, I do address the sceptical arguments in question. By defending [3] I argue that analogues of these arguments entail an obvious false conclusion and therefore they cannot be sound. This is clear from reading the section of the original post which Loftus does not cite.
Second, contrary to what Loftus tells his readers, nowhere in the cited preamble do I claim people cannot make a moral critique of the Bible if they do not believe it is the inspired word of God.
What I explicitly state is that "behind this critique is the presupposition that there are moral duties. People have a duty to not engage in wars or acts of terrorism." In other words, what I state is that these critiques are sound only if there are moral duties and the actions in question are, in fact, wrong. Nothing is said about needing to believe the Bible is the inspired word of God. All one needs to do to verify this is to read the section that Loftus cites. It is somewhat ironic that between Loftus' claims that I am "intellectually dishonest" and "willfully ignorant" because I "don't understand atheist arguments" Loftus misrepresents my argument to his readers, a misrepresentation that could easily be cleared up just by actually reading the passage he copied and pasted.
Third, even if I had argued this, which I did not, it would not mean I was engaging in special pleading. Special pleading occurs when one person applies certain standards to others while taking their own position to  to be exempt from these standards without providing adequate justification for the exemption. There is no reason to think that people who think the Bible is the sole basis for morality do not apply this standard to themselves. Loftus may disagree with this position but simply disagreeing with something and annexing the name of a fallacy to it does not mean it is actually a commission of that fallacy.
Loftus's second rejoinder is to state:
"I see no reason to think atheists cannot spot irrational moral beliefs that cause harm to others. We have a computer. It's called our brain. Evolution explains how we got it. All it needs to do is compute the steps."
There are several problems with this response. First, it's fallacious; Loftus here argues that because he sees no reason why atheists cannot spot irrational beliefs, it follows they can and do spot such beliefs. In other words, he is suggesting that if there is no reason for denying something  then we should affirm it. This is false and undercuts his own comments about theism and the burden of proof. After all, if the fact we have no reason for denying something means we should affirm it then it is up atheists to prove God does not exist, until they do we should all be theists.
But second, even if this argument were not fallacious it is irrelevant because I never denied, nor do I deny, that atheists can spot irrational beliefs in others – there are some atheists, like Graham Oppy, who are very good at doing this. What I did argue was (a) in order to offer moral critiques of theism atheists need to themselves have rationally justified belief that duties exist; and, (b) if the arguments atheists typically offer against theism are true then they do not have  a rationally justified belief that duties exist. Again Loftus simply engages in fallacious reasoning and misrepresentation.
The only time Loftus actually responds to my argument is when he makes a short response to [1] above. He states:
"Our critiques of the Bible can best be seen as reductio ad absurdum type of arguments. By taking the evolved morality that all civilized Christians now accept, we are simply forcing them to explain the barbarisms found in the Bible based on their own moral perspective, not ours. The main reason our critiques have force is because of the evolved morality modern Christians have accepted."
Here Loftus suggests atheists do not need to believe in moral duties to offer moral critiques of the Bible. All that's necessary is that Christians do. Athiests can simply assume the theist's moral beliefs for the sake of argument and show these beliefs, the ones theists hold, provide a critique of theism.
This is an interesting suggestion. The problem is that if Loftus only accepts that duties exist for the sake of argument, and does not himself affirm that the actions in question are wrong, then the believer can easily escape the reductio he proposes. When Christians are are aware that the "evolved morality" they accept conflicts with what the Bible portrays then they can respond by denying that this evolved morality is correct. No doubt many atheists will find this response outrageous, but here is the problem. Unless they actually believe in moral duties they have no way they can justify such outrage. After all, they themselves also believe the actions objected to are not wrong. They believe nothing is wrong. To counsel a person to reject Christianity because it entails a particular action is not wrong and then to tell that person to adopt in its place a form of atheism that entails that nothing is wrong, including that action, is incoherent. This is precisely the kind of special pleading Loftus rails about.
Ironically, one line of argument Loftus makes, far from rebutting my argument, actually confirms it. Loftus  argues:
"The main reason our critiques have force is because of the evolved morality modern Christians have accepted. If Christians stepped back in time they would find our critiques wouldn't have any force at all to them. They wouldn't even be considered as critiques, just explanations of what believers in a prior era accepted as moral truth. Like this:
"Slaves? I own several of them. What's the big deal?"
"Women? My wife is my property, yes. I can sell my daughters as sex slaves if I want. So?"
"War? We slaughtered everyone, even the children. Is there a problem?"
"Child sacrifice? Sure I did it. Yahweh commanded it."
"Witches and heretics? Yes, we must kill them as God commanded. Thanks for noticing."
Let's assume for the sake of argument the dubious exegetical and historical claims Loftus assumes are accurate. Here Loftus frankly states two things: (i) that people in different times and places did not accept different moral beliefs to those we hold; and, (ii) to those who do not accept these moral beliefs the arguments he gives have no force.
This is very interesting because Loftus has made a reputation defending what he calls the Outsider Test for Faith ("OTF"). The OTF states that when approaching any religious faith one must adopt a presumption of scepticism: only if the faith can be shown to be true from this presumption is it rational to believe in it. Why must we adopt a presumption of scepticism with regard to religious beliefs? On p 69 of his book Why I became an Atheist Loftus is explicit. A presumption of scepticism is justified because "religious faith does in fact vary from culture to culture and different times in history."
Loftus, in affirming both (i) and (ii), commits himself to moral scepticism; (i) tells us that moral beliefs have the very feature which he says justifies a presumption of scepticism in the case of religion. Moral beliefs differ from culture to culture and vary at different times in history. If his critique of theism is sound then we should begin with a position of scepticism towards moral beliefs and we should accept them only if they can be justified from this perspective. By affirming (ii) Loftus accepts that these beliefs cannot be justified from such a sceptical perspective. To a person who did not accept these moral beliefs Loftus' arguments "have no force". The very argument Loftus uses to reject theism, therefore, is one which, if it is sound, means one should reject the moral beliefs Loftus uses to critique theism. When it comes to the morality of slavery or killing heretics we should be moral sceptics and refuse to state such things are wrong.
At this point it's worth reminding my readers that Loftus wrote on p 231 of Why I became an Atheist:
"He took her into the kitchen, and stripped her from neck to waist. He made her get upon the stool, and he tied her hands to a hook in the joist. After rolling up his sleeves, he commenced to lay on the heavy cow skin, and soon the warm, red blood came dripping to the floor … No words, no tears, no prayers, from his gory victim, seemed to move his iron heart from its bloody purpose. The louder she screamed, the harder he whipped; and where the blood ran fastest, there he whipped longest. He would whip her to make her scream, and whip her to make her hush; and not until overcome by fatigue, would he cease to swing the blood clotted cowskin.Why didn't the Christian God ever explicitly and clearly condemn slavery?"

Here Loftus suggests slavery is wrong and then uses this as a premise to criticise Christianity.
It is clear that despite all his confident bluster that it is Loftus' position that engages in special pleading and not mine. Loftus needs to get clear on what he thinks. Does he think the behavour he refers to on  p 231 of his book is wrong? If he does not then why does he attack Christains for allegedly supporting it? If it is, then he needs to admit that his own Outsider Test for Faith is worthless. Calling people dishonest and misrepresenting their position before one's adoring atheist fans is not a response, nor is asserting over and over again that others are brainwashed.
What Loftus needs to do is show how his moral beliefs are justified from the presumption of moral scepticism. That requires him to provide a non-question begging argument from non-moral premises to the conclusion that duties exist. Either that or he needs to retract the arguments he has made against God's existence where he endorses such a presupposition. These problems have been pointed out to Loftus numerous times yet in his public works he has never adequately addressed them. In fact, when one reads his responses often it is pretty clear he has simply ignored these critiques and changed the subject.  It is time for the confident bluster and chest beating to end and for Loftus to answer the hard questions about his own incoherence.
Addendum
John Loftus were Christians in the ante-bellum South doing something wrong when they endorsed the beating of slaves? If so, can you please provide an argument which starts from the default position of moral scepticism and shows from that perspective that moral duties exist? If you cannot then perhaps its time to admit that the OTF fails and the Emperor is naked.
Tags: John Loftus · Outsider Test for Faith · Slavery26 Comments