Some atheists offer  moral critiques of theism; their claim is not just that belief  in God is false or unjustified, it is that such irrational beliefs are intricately linked with immoral and oppressive practices. Moral outrage often motivates the critiques offered – one only needs to read the condemnation of religious wars, religiously motivated terrorism, inquisitions, witch hunts, the suppression of science, sexism, homophobia, and so on, which is so prevalent in many free thought writings. Similarly, one needs only to read the accusations, regularly repeated in popular atheist literature, that the Bible condones slavery, or genocide, or stoning cheeky children, or rape,  to observe this.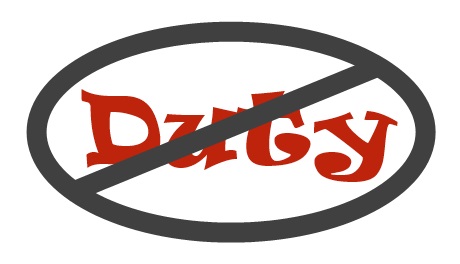 Note that behind this critique is the presupposition that there are moral duties. People have a duty to not engage in wars or acts of terrorism, religious people who promote sexist or homophobic practices are wrong for doing so. I think this is nonsense as it assumes there is such a thing as a moral duty, it assumes things religious people do can be wrong. This is false and here is why:
First, the burden of proof is on he who makes a claim. I am not making a claim. I am simply not affirming that moral duties exist, therefore I do not have to justify my non-belief in duties. Instead those who believe in duties have to come up with compelling proof that they exist.
Second, no-one has ever seen a duty. Duties have no colour, shape or smell or sound, hence, they are invisible to sensory perception. One cannot empirically verify or falsify the claim that duties exist so it is meaningless incoherent nonsense to believe in duties until verification of them is given. Moreover, the inability to verify these claims shows they are unscientific and so they cannot be accepted as rational.
Third, no one as yet has provided a proof that duties of any sort exist. Such things, if they can be decided at all, must be shown to exist by the methods of natural science. To date no one has shown that belief in moral duties is necessary to any scientific theory; physics or chemistry or biology each have no need of that hypothesis to explain the world.
Fourth, think of all the evil done in the name of duties. Almost every war fought throughout history has been justified by those who claimed they were doing the right thing. Inquisitions, crusades and the suppression of science were all done in the name of doing the right thing and avoiding the wrong thing. While science flies us to the moon, belief in duties flies planes into buildings.
Fifth, if you claim you believe we have duties, such as a duty to not rape, I will ask you to explain which duty do you follow? There are so many different "duties" appealed to. Some people claim there is one fundamental duty, but those who do disagree as to what it is or exactly how to conceive of it. Others claim there are many duties and a small number of people claim there are none. Everyone rejects some concept or account of duty; those of us who reject duties just deny one more duty than everyone else.
Sixth, think of how degrading and contrary to human autonomy the belief in duties is. Duties are things we are supposed to live our lives in allegiance to. Rational people can figure out what to do for themselves using reason. We don't need moral duties to tell us what to do, it stifles human autonomy and is childish to believe in duties.
Seventh evolutionary psychology shows us that small children from a very young age have evolved a disposition to believe certain things are right and wrong. This means we can give an adequate account of why we believe in duties in entirely evolutionary terms without postulating the existence of moral duties. This provides a solid basis for thinking duties do not exist.
Eight, what duties you believe are determined largely by your family and cultural background. If you were raised in Iran you would believe you had a duty to execute homosexuals. If you were raised in secular western Europe you would believe you had a duty to support same-sex marriage. Clearly, therefore, belief in duties is the result of parental and cultural brainwashing and up bringing.
Ninth, as a famous blogger has stated, we should treat all our beliefs from the perspective of a sceptical outsider, hence, we should treat our belief in moral duties from the perspective of moral sceptics; moral scepticism is the default-sensible position to take.
Tenth, extraordinary claims require extraordinary evidence. The claim that there are moral duties is extraordinary. It claims that there are things that tell us what to do and that we have to do them and this trumps every other reason or desire we have in favour of the action and, that failure to do it makes us guilty or blameworthy. No other thing in reality has these features, hence, those who believe in duties must provide us with extraordinary evidence.
So it is almost certain that duties do not exist. However, if nothing is right or wrong then religious terrorism is not wrong, inquisitions are not wrong, crusades are not wrong, homophobia is not wrong. The Taliban are not doing anything wrong when they throw battery acid in a woman's face. One can state that they don't like these things but subjective expressions of emotion are not a replacement for sensible public evidence like science. Those who offer moral critiques of religious practices may as well invoke the existence of fairies at the end of the garden, belief in unicorns, imaginary friends or spaghetti monsters if they want us to accept there are moral duties. Belief in duties is just a primitive Bronze Age superstition.
UPDATE: Luke Muehlhauser makes a similar point over at commonsense athiesm
Tags: God and Morality · Humour · New Atheists · Richard Dawkins91 Comments