On Tuesday 10 November 2009 I was in Tauranga. I had been commuting from Auckland to Tauranga every Monday to attend lectures for the teaching diploma I was studying towards and then on Tuesdays I would deliver lectures for the adjunct position I had at the same institution in Tauranga. I remember that particular Tuesday well as, during the several hours that elapsed between the lectures I was giving, I listened to a talk by Nicholas Wolterstorff, which had been delivered during a Conference at the University of Notre Dame. The paper was entitled "Reading Joshua." Wolterstorff noted that the book of Judges proceeded on the assumption that the events of Joshua 6-11 never literally happened. He then argued that taking Joshua in its context as the first of a sequence of Canonical books, which included Judges as the sequel, the account of the "conquest"  should not be taken literally.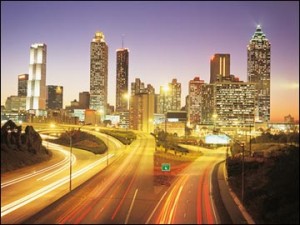 Looking at internal textual evidence, Wolterstorff  argued that the accounts of genocidal slaughter recorded in Joshua were hyperbolic and should not be taken literally. Joshua was a hagiographic account of various skirmishes Isreal had and it was a mistake to read it as saying God actually commanded Genocide.
Wolterstorff's paper fascinated me because it resonated with another book I had read in 2006. In, On the Reliability of the Old Testament,  Kenneth Kitchen wrote a comprehensive critique of biblical minimalism, addressing the charge that archaeology showed that the total conquest and genocide the book of Joshua records never happened. Kitchen contended that Joshua did not teach a total conquest. Kitchen pointed out that it was common in Ancient Near Eastern historiography to write highly hyperbolic accounts of battles involving the gods sending meteors onto the enemy, campaign's  being completed in a day and victories involving the  killing of every single member of the enemy. Both Mernphath and Mesha had written in the 1200's and 600's, respectively had used similar language to claim they had destroyed Israel. Such accounts were hyperbolic.
I heard this talk just over a year ago. Since then my adjunct contract has finished, I graduated with a teaching diploma in May and have been earning a living on the short term contracts to teach here and there, all of which dried up with the close of the school year, donations from speaking engagements and those received via this blog. It has been a tough year. Yet what  began on that November Tuesday back in 2009 has proved extremely fruitful. I began turning thoughts around in my mind, asking questions and piecing ideas together.  A month later, in December, I began discussing some ideas with Paul Copan. A philosopher in Poland wrote to me out of the blue asking me what I thought of the Canaanite Genocide he then passed my thoughts onto others. I had an interesting exchange on the issues with Lydia McGrew. I began chasing down Kitchen's sources and in January I tentatively wrote up some of my ideas in Joshua and The Genocide of the Canaanites Part I and Part II.
These posts have been extremely well read. The huge number of backlinks received make those posts some of the most linked to pages on this blog and the critical comments have been overwhelming, almost impossible to keep up with especially as they began to spread out on the net turning up on other blogs, message boards, facebook pages and so on. I suddenly found, people from all over the world contacting me on facebook and by e-mail to ask me questions and talk to me on my ideas. The secular blogosphere increasingly began to take notice of what I had written.
In just a few months, offers to publish on this issue in upcoming anthologies began to come in. I discovered I was appearing in footnotes of major publications. I found myself debating Raymond Bradley, an Emeritus Philosopher of Philosophy and a world class logician. I received offers to speak at the annual meetings of the Evangelical Philosophical Society (EPS) and the Society of Biblical Literature (SBL); the latter will be in the form of a panel discussion where I am taking the place of Christopher Wright (!)
This all seemed to me to be quite ridiculous. Here I am, an unemployed theologian, a relatively recent graduate who wrote some ideas in a blog, suddenly I was being asked to speak alongside William Lane Craig, Alvin Plantinga and over 20 of the world's top evangelical scholars?
In addition to having published a more popular version of the work in a mainstream magazine, I have now updated the original post into an article which has been given a solid offer of publication as a chapter in an edited book. In addition, I have four other publications on the issue forthcoming next year and in less than 24 hours I will fly to Atlanta, Georgia, USA to deliver my EPS and SBL talks. I am terrified, humbled and overwhelmed by how providence has moved in the last 12 months. The practical support I have received from people all over the world, as well as the untold comments from people all over the world who have stated appreciation for what I had written has been truly overwhelming.
It is so hard to fathom that I am at this point. In 1997 I completed a masters thesis on Alvin Plantinga's reformed epistemology. At that time I dreamed of going to the US at some point to hear Plantinga speak. It never eventuated, I got married, had kids and heard Plantinga was retiring. I figured it would never happen. I saw an advertisement for the Atlanta EPS conference last year and saw that Plantinga was the key note speaker. I did not even submit a paper because I was convinced it was too much of a long shot, they'd never want me and how would I raise the funds to get there? In 2008 I was involved in organising some speaking engagements for Bill Craig in Auckland. After the last event I walked Bill and Jan back to their hotel and said goodbye. Half jokingly I said to Bill, I'll see you at a conference in a few years. At the time I was employed to stack shelves in local supermarkets and I thought to myself that what I said was probably wishful thinking. If you had told me 12 months ago that my ideas on hearing Wolterstorff's lecture would see me speaking at a conference alongside these people and that I would be publishing with them – just one year later – I would have told you you were nuts.
I have no idea what the future holds, or where this all is going. Tomorrow, I leave New Zealand to head to Atlanta to spend 10 days with some of the best Christian Philosophers in the world. People whose works I've been reading and admiring for years are now treating me, at least for a time, as a collegue. I really do not know what this means, what God is doing or what his plans are. I really hope and pray that some employment working in my field will eventuate from this but all I can say at this stage is thank you to all readers of MandM who have believed in my work. Without your daily visits and comments and links MandM would not have risen to its current prominence in the blogosphere or its position in Google, which it needed to to get my work noticed. (I am also very aware of the no-small efforts and skill of my wife on this front). I must thank Paul Copan for making this happen and opening doors for me – his support and encouragement has been tremendous. Thank you again to those who have supported us financially, kept us in your prayers, believed in me, encouraged me and who have recommended this blog to others. I feel overwhelmed and humbled by your support. The prospect of sharing some of my ideas to audiences that contain scholars of this magnitude is probably one of the scariest undertakings I have done to date, and I have addressed some scary audiences! Thank you everyone for this opportunity.
I'll try to pop into the blog from Atlanta and I will definitely write an update when I get back. Please continue to pray for me and for Madeleine back in New Zealand holding down the fort with the kids, the blog and sitting her final Certificate of Professional Legal Studies examinations (the NZ equivalent of the US Bar Exams) while I am away. Please also pray that the conferences happening in Atlanta touch people's hearts and minds and draws them into a closer and more thorough knowledge of God.
Tags: Atlanta · Evangelical Philosophical Society · Georgia · Society of Biblical Literature13 Comments