A fair number of people are fond of the claim that if one is to be able to take a claim seriously, it really ought to be falsifiable. One easy response is that it's difficult to see how this particular claim, about how we are to go about accumulating knowledge and believing stuff, is itself falsifiable; but if that seems a bit too quick a dismissal, there are other fairly well documented reasons to be dubious of 'falsificationism' and its claims to epistemological kingship.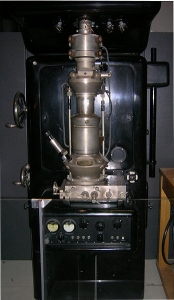 The idea is commonly associated with the scientific method; a purportedly precise way of doing things that many (perhaps particularly scientists, surprisingly enough) are pretty sure everyone should be keen on. If you want to know something, use science – it works. Indeed, the requirement of falsifiability is sometimes seen as a shibboleth for rationality, or at least orthopraxy amongst 'reasonable' people. In the discipline of the philosophy of science itself however, it would appear to be considerably less popular than among certain popularisers of science; an intriguing sociological fact. Falsificationism is a dumbed-down version of the views of method which Karl Popper offered the scientific community. Yes, science involves testing claims against the evidence, but there is more to it than that. A requirement of falsifiability may be seen as a suitably sceptical approach; even (as I've seen) contrasted with the blind faith apparently invested by religious people in their beliefs. This is problematic for a number of reasons, some of which will become clear. Lying behind it is a conveniently selective scepticism which puts aside the complexities of science and assumes or pretends that the project of explicating the order in the universe is a natural fit with naturalism. If you want to know why science works, it's not science and it may not be falsifiable theories which will give good answers.
Perhaps the most pressing issue behind this post is widespread allegiance amongst many naïve people to some form of 'scientism'. I and other Christians who decry this trend away from genuine rationality and accompany the hand-wringing with good arguments are often assured that it does not in fact exist; that no atheist, for example, truly could be so stupid or ignorant as to believe that naked science literally holds all the answers and provides the ultimate benchmark for rationality. I can only suggest, sadly, that such nay-sayers visit the internet again; search forums, for example where naturalists interact with Christian apologists and this attitude won't take long to rear its ugly head. Science is great; I intend to make at living for a while from this enterprise and I think humanity is blessed to be able to engage in the project. But like most good things, it also comes with limits – the most important of which for me being the assumptions and foundations on which the project rests. This basis; in logic and mathematics, along with assumptions about human nature/rationality (required for a 'scientific community') and the metaphysics of existence is not itself derivable from the scientific method, though its success is one reason to suspect e.g. the physical sciences are, as it were, getting near the truths of matter. How we can justify beliefs fundamental to this project, particularly if we are to dogmatically insist on naturalism and its corollary the fluke-universe, is an interesting question.
Yet scientism and self-referential problems aside, the claim that everything must be falsifiable before it shall be admitted in our discourse soon becomes ludicrous. Even in natural science, holding to falsificationism as the demarcation criterion hinders progress. If modern science is a fruitful search for knowledge about the real world, then falsificationism is false. "The criterion of falsifiability excludes the search for the positive existence of some entity or property."[1] It also excludes many historical theories deemed as scientific and claims that lie outside of a human capability or timeframe to test, such as the impossibility of perpetual motion machines. Many hypotheses are falsifiable, when we assume that background theories are essentially correct, but the significance of this fact is questionable. Due to the complexity of scientific theories, from the fact that a concept has consequences which are inconsistent with the evidence little can be conclusively established. Slight modification of the hypothesis may render it in complete accord with the facts thus far accumulated; similarly, future changes in background theories or auxiliary hypotheses (perhaps previously unposited entities caused the problematic consequences) could put once-dead theories back on display. In general, popular but probably false theories can take a long time to die and can remain hanging on in the teeth of the evidence as scientists hope that their pet theory may yet be revived with more information or as they wait for a more coherent explanation. Conflict between theories and facts helps to drive science forward – while we ought to aim for the truth in science and beyond, the most important aspect of a theory is arguably its fruitfulness in producing new research and new understanding, regardless of whether it fits in fully with other theories which are also proving productive. It may be that the other theories are what need to change in order to better approximate reality.
Finally, let's talk about God. It has not infrequently been suggested that as God is an unfalsifiable hypothesis, He ought not be allowed into the avowedly secular space of our reasoning. This strikes me as rather similar to the – temporarily fairly successful – attempts to banish talk of God as meaningless in the academy by logical positivists and verificationists early last century. The collapse of that school reopened the philosophical doors to speculative metaphysics and the philosophy of religion and perhaps a parallel post-falsificationist reassessment of science and knowledge by scientists could open the door to an acknowledgement of the astonishing nature of the scientific project on this little planet. Interestingly, there are elements of the Christian religion that actually strike me as being quite open to falsification; as open as other historical claims in any case. Either demonstrate the existence of historical facts inconsistent with Christianity's truth, or show that Christian claims do not plausibly fit their historical context. Dare to interact with the person and claims of Jesus. Logical contradiction in the more obviously philosophical claims is another theistic flank open for attack by keen naturalists; albeit one that has not yielded much fruit for them.
A requirement that hypotheses be falsifiable comes with some merits as one tool in the reasoner's belt. Let's use it where appropriate in scientific contexts and do our best to continually test what is good and true and what is not. Let's also be honest sceptics and also prepared to lay it aside when dealing with some existential claims (e.g. 'dark matter exists') and instead assess these claims on their explanatory merits and the way they fit with related evidence; both new and old, that the human race continues to gather up. Try and remember too that the 'evidence' includes not only any individual empirical facts collected, but the nature of the scientific, historical, philosophical, etc, projects involved and the astounding fact that we can fit it all together and ponder how and why it came to be this way and what kind of foundations may be required to make it so.
---
[1] Friedel Weinert – Copernicus, Darwin and Freud – Revolutions in the History and Philosophy of Science (2009) p. 156.
Tags: Falsificationism · Friedel Weinert · Karl Popper · Philosophy of Science · Science and Religion · Scientism21 Comments