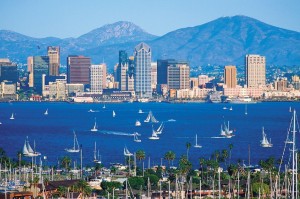 Matt has safely arrived in San Diego and the Annual General Meetings of the Evangelical Philosophical and Theological Societies commence in a few hours.
Matt is giving two papers this year, one at each conference: "Mackie's Answer to the Error Theory: A Reply to Joyce″ at the EPS and "Abortion as Self Defence" at the ETS. As his book, Did God Really Command Genocide? Coming to Terms with the Justice of God, co-authored with Paul Copan, has just been released and is available for sale at the conference, I expect he will be busy promoting that too.
If you are lucky enough to be in San Diego at the conferences please snap a pic of him for me and tag him on Facebook so we back in NZ can see what he is up to

I want to thank those who generously donated to help get Matt there, we couldn't have done it without you.
Tags: No Comments.