In 2011 I wrote a criticism of Jerry Coyne's USA Today article, "As  atheists know, you can be good without God." My critique, "When Scientists make bad Ethicists," attracted some attention motivating Coyne to write a response. I wrote a following up piece the next year, "Jerry Coyne on God and Morality Revisited," my conclusions were not flattering. I wrote:
"Nothing in Coyne's follow up leads me to revisit my initial conclusion. Misrepresenting people's views, calling people names, quoting from articles out of context, denigrating others' scholarly qualifications and confidently asserting a position whilst reasoning in a circle, and ignoring objections, are not the same as actually addressing them.  I doubt such sophistry would pass muster in the scientific community when people write on scientific topics, and it does not pass muster when scientists comment on theology or philosophy."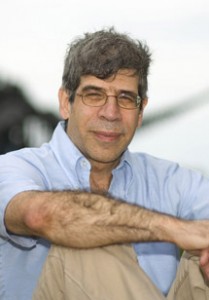 Recently I discovered Coyne's latest riposte on the issue of divine commands: "William Lane Craig answers a distressed reader: 'If ISIS's god were mine, should I do what he says?'" Little, it seems, has changed. Coyne begins by sarcastically referring to William Lane Craig as a "sophisticated theologian" and commending him for addressing a question "not often taken up by theologians". I am not sure which "sophisticated theologians" Coyne has read because, contrary to what he says, almost every major monograph on divine command theory ("DCT") in the last thirty years has discussed the problem he refers to in his post, as do most articles on the subject. Undeterred by these facts, or perhaps unaware of them, Coyne suggests in closing that "sophisticated theologians" like Craig who defend DCT are like real estate salesman in Florida.
Apart from sarcastic names and insinuations of dishonesty Coyne's central argument purports to highlight an inconsistency in Craig's divine command theory. The inconsistency relates to a distinction Craig (and others like Baggett and Walls) draw between a voluntaristic and a non voluntaristic DCT. According to Craig's account of a voluntaristic DCT ,"God's commands are based upon His free will alone"; God "arbitrarily chooses" what we are required to do."[1] On a non-voluntaristic  account, "Our duties are determined by the commands, of a just and loving God. God is essentially compassionate, fair, kind, impartial, and so forth, and His commandments are reflections of His own character";[2] because he has these character traits, essentially, "it is logically impossible for Him to issue certain sorts of commands".[3]
I think Craig's use of the term "voluntarism" is somewhat inaccurate. Yet he is correct when he adds that most (if not all) divine command theorists are non-voluntarists, as he defines the term. Coyne thinks this "is bait and switch". This is because "Craig himself seemed in at least one case to hold to the voluntarist view of the DCT."  Coyne quotes from Craig:
"But God has no such prohibition [the prohibition not to take an innocent life]. He can give and take life as He chooses.  We all recognize this when we accuse some authority who presumes to take life as "playing God." Human authorities arrogate to themselves rights which belong only to God. God is under no obligation whatsoever to extend my life for another second.  If He wanted to strike me dead right now, that's His prerogative …

… On divine command theory, then, God has the right to command an act, which, in the absence of a divine command, would have been sin, but which is now morally obligatory in virtue of that command."
Coyne rejoins, "If that's not voluntaristic DCT, I don't know what is." Coyne provides a link to the article in question, so presumably he expects his readers – good free thinkers who accept nothing blindly on authority – to check his quote and verify what he says. When one does, however, the [Read more →]
Tags: Atheists · Divine Command Theory · God and Morality · Jerry Coyne · William Lane CraigNo Comments.