When the Human Rights Act was passed in 1993 I supported the writing of non-discrimination rights into law. At that time I, like many New Zealanders, believed that people had a right to not be discriminated against that the government should protect. Since then, reflecting on the issue has lead me to change my mind. I am now inclined to think that non-discrimination rights do not exist, they are "nonsense on stilts". Laws which purport to recognise and protect them are recognising and protecting something that does not exist.
My position now is that discrimination is not wrong, it is morally neutral. It is justified and reasonable to discriminate on certain grounds in certain contexts, and it is unjustified to do so in other contexts. When it is unjustified, what makes it so are factors that have nothing to do with discrimination; these factors would be problematic if applied equally.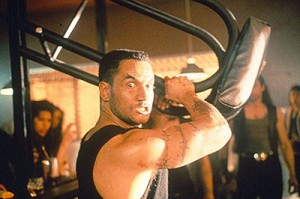 Before elaborating my reasons for being sceptical about such rights, let us be clear as to what denying non-discrimination rights does not mean. It does not mean I believe that it is permissible for people to refuse to serve ethnic minorities because one holds to false sterotypes and has unwarranted hatred towards those minorities. Nor does it mean I support depriving women or African Americans of the vote. Likewise I do not support racist lynchings or gay bashings.
A sceptic about anti-discrimination rights can oppose all these things and still not be committed to supporting the existence of anti-discrimination rights. All that is entailed by my scepticism is that these thing are not wrong because they violate a right to not discriminate, and its clear to me that this is true; they are wrong for other reasons.
Discriminating against minorities in the manner suggested above is wrong because we have duties to not stereotype and treat people with contempt. If we treated everyone equally in this way it would still be wrong. Similarly, racist lynchings are wrong because they involve kidnapping, assault and homicide. If people were equal-opportunity lynchers who indiscriminately lynched people of all races, sexes, lifestyles and degrees of ability, it would still be wrong for them to do so. Depriving people of the vote is wrong because people have a right to vote, the right is not attached to sex or race, and so on. The point is that the wrongness of these sorts of practices can be adequately explained, and I think is more plausibly explained, without recourse to an alleged right to not be discriminated against. An appeal to "discrimination" misdiagnoses the moral problems with the action complained of.
Why Discrimination is Not Wrong
It is not wrong to discriminate. To discriminate against one person in favour of another is to treat the former less favourably than the latter. The problem is that, so defined, discrimination is clearly not wrong. In fact, discrimination is essential to any moral thinking at all.
To make a moral judgement condemning a particular action involves adopting a less favourable stance towards those who perform that action. We condemn particular actions, and if a person doing those actions lacks an adequate excuse we blame and censure that person for what he or she did. We expect the person to feel guilty and to make appropriate apology and reparations. On the other hand to judge an action is right [Read more →]