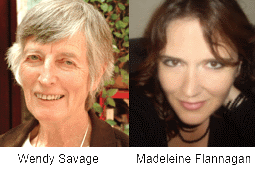 This week, the UK's Christian Premier Radio show, Unbelievable?, aired an episode on the topic "are there good reasons for abortion?" The episode saw host, Justin Brierley, moderate a debate between this blog's Madeleine Flannagan and Professor Wendy Savage, a representative of Doctors for a Women's Choice.
A range of topics related to the issue of abortion were raised which saw some interesting back and forth between Madeleine and Professor Savage.
Amidst the discussion as to what counts as a good reason for having an abortion, they got into post-viability abortions, whether a fetus is human, whether brain activity or lack of dependency on the mother should be the criteria for humanity, the use of terms like fetus, abortion for fetal abnormalities, abortion to save a woman's life, the  argument from backstreet abortion and so on. The episode provides a pretty good presentation of the alternative views in the debate.
I am clearly biased but I think Madeleine offered the more persuasive position; her arguments were on the mark and very cogent yet she came off measured, humane and reasonable. You can listen to the Unbelievable? episode here: "Are there good reasons for abortion?"
RELATED POSTS:
Abortion and the Morality of Feticide: Part I
Abortion and the Morality of Feticide: Part II
My Body, My Choice? The Inconsistent Paternalism of Feminism
Abortion and Viability
Abortion and Sentience Part I
Abortion  and Sentience Part II
Abortion and Brain Death
Illegal "Backstreet" Abortion
Abortion and Child Abuse
Is Abortion Liberal?
Abortion and Capital Punishment: No Contradiction 
See our Feticide and Abortion tags for more.
Tags: Abortion · Feticide · Justin Brierley · Unbelievable? · Wendy Savage50 Comments