In my last post, Abortion and the Morality of Feticide: Part I, I briefly sketched an argument against feticide,
[1] It is wrong to kill a human being without justification;
[2] A fetus is a human being;
[3] In the case of feticide (at least in the majority of cases) insufficient or no justification is forthcoming.
I argued that defenders of feticide cannot rationally reject this argument unless they reject one of the premises. I argued further that attempts to refute [3] are successful only if one assumes that a fetus is not a human being. It follows then that defenders of abortion laws cannot rationally avoid the question of whether [2] is correct, whether a fetus is a human.
Is the Fetus a Human Being?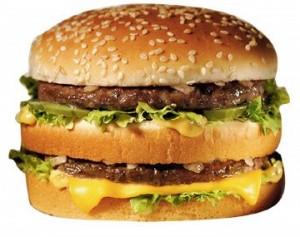 The first thing to note is that the claim that feticide is homicide has considerable prima facie plausibility. Consider this, a hunter is in the woods and notices some rustling in the bushes. Looking through his scope he sees a six-foot high, bi-pedal being with brown hair, blue eyes, wearing a red and black swanndri. He refrains from shooting. Here, the hunter makes the sensible and reasonable judgement that in firing he would risk engaging in homicide. He bases this on what the target looks like. In the absence of reasons for thinking otherwise, he has good grounds for this claim.
This example has application to the status of the fetus; "[there is] a general consensus that the fetus is recognisably human after six weeks, and certainly after eight"[1] This fact, conjoined with the above illustration, entails that, in the absence of good reasons to the contrary, there are good grounds for thinking that feticide is homicide.
The second thing to note is is that good reasons for thinking the fetus does not have human status are not forthcoming. Here I will focus on four common examples: viability, sentience, birth and person-hood.
Viability
A common argument contends that a fetus is not a human because it is not viable. Susan Sherwin argues that feticide differs from killing children because a fetus "is wholly dependent on her [the mother's] unique contribution to its maintenance, while a newborn is physically separate, though still in need of a lot of care".[2]
There are several problems with this position.
The fact that a fetus cannot survive independently of its mother does not mean it is not a human being. Fetal viability is contingent upon the medical technology of a given culture. A fetus that is not viable in Chad is viable in Los Angeles. If viability is necessary for something to be a human then a woman pregnant with a viable fetus in Los Angeles who flies from Los Angeles to Chad carries a human being when she leaves but this human being ceases to exist when she arrives in Chad and yet becomes human again when she returns.[3]
Another implication of the viability criteria is that it entails that conjoined twins are not human. Consider conjoined twins Bob and Scott. If Bob is a human being then since Scott cannot live independently of Bob, Scott must not be a human being. It is difficult to see what property Bob has that Scott lacks which would justify considering him human but not Scott. By this reasoning, one would be forced to conclude both that they are and are not, human.[4]
In addition, the property Sherwin points to – dependence – is not something that ends at birth. David Oderberg puts the point well;
A born baby is also totally dependent on its mother, only instead of being fed and sheltered by the mother's automatic internal processes, it is fed and sheltered by the mother's consciously controlled external, behaviour. How can that make a difference to whether or not a foetus is a human being? [5]
A newborn is totally dependent on its mother if it happens to be born in an isolated area where there are no other lactating women and there are no means of bottle-feeding. An elderly woman may be totally dependant on her children looking after her. A hiker who breaks her leg a week's walk from a road will die if her companions do not bring help. In these situations, it would be homicide for the mother to kill her baby, the children to kill their mother or the hikers their companion. The fact of dependence does not change this; one could not plausibly say that the baby, the elderly women or the hiker are not human beings.[6] Consequently, it is not plausible to suggest that the dependence of the non-viable fetus upon its mother makes it non-human.
Sentience
Because of these problems the more common response is to ground humanity in certain psychological capacities. Killing an organism is not homicide unless the organism's brain has developed enough for it to acquire sentience, the ability to perceive pleasure and pain. This criterion will mean abortion is permissible up to 24 weeks.
Despite its pervasive appeal, there are some prima facie problems with this position. On the face of it, lack of sentience does not make a being non-human. If it did, then human beings cease to exist when asleep or unconscious and then pop back into existence upon awakening. Shooting someone would cease to be homicide as long as the victim was asleep or unconscious.
But setting this objection aside, there are other serious problems with this position. David Boonin notes that those who attempt to ground humanity in the amount of brain development an organism has undergone face a dilemma. "Any appeal to what a brain can do at various stages of development would seem to have to appeal to what the brain can already do. Or to what the brain has the potential to do in the future."[7]
Either option leads to problems for a defender of the permissibility of abortion who does not also want to endorse infanticide. This is because "by any plausible measure dogs, and cats, cows and pigs, chickens and ducks or more intellectually developed than a new born infant."[8]
Suppose, then, one takes the first horn and appeals to what the brain can already do.  However, unless one wishes to affirm that cats, dogs and chickens are human beings, "appeals to what the brain can already do" will "be unable to account for the presumed wrongness of killing toddlers or infants."[9]
Suppose, then, one takes up the second horn of the dilemma and appeals to "what the brain has the potential to do in the future;" Boonin notes that this will entail that feticide is homicide. "If [such an account] allows appeals to what the brain has the potential to do in the future, then it will have to include fetuses as soon as their brains begin to emerge, during the first few weeks of gestation."[10]
Birth
A third, position is that the fetus is not human until it is born. Aside from entailing feticide up until birth, this position has other problems. A premature, 30-week infant in a hospital intensive care unit would be a human being, whilst a 40-week fetus in utero would not be. Doctors would hypothetically struggle in one room to keep a human person alive while in the other, a physiologically-identical or more developed being is referred to as a non-human product of conception that can be killed. One gets the distinct impression that an ad hoc arbitrary judgement has been employed here purely to justify abortion.
Personhood
A final line of argument contends that while fetuses are clearly physiologically human they are not not "persons" –  where person is defined as  "a thinking, intelligent being that has reason and reflection and can consider itself as itself, the same thinking being, in different times and places."[11] The point is that fetuses lack advanced psychological attributes such as self-awareness, rationality or autonomy which are typical of human persons. This position excludes the animals mentioned above as well as excluding human fetuses.
The problem is that by this account newborn infants are not persons either.
In a definitive study of infanticide, Michael Tooley compiled an impressive array of neurological and physiological data which demonstrated that infants are not persons in this sense until some time after birth.[12] The price of this line of inference is the reduction of newborn infants to the ethical level of cows. A newborn cow, and certainly a mature cow, is more person-like than an infant is. It is difficult to understand by this view why killing and eating infants is any more problematic than consuming a Big Mac.
Of course one can avoid this by claiming that it is the potential to acquire properties such as rationality, self-awareness, autonomy and not their actuality that matters. This enables one to claim that infants are protected by the moral rules against killing but it still permits us to kill and eat animals. The problem with this, of course, is that fetuses would also be covered by this rule, because fetuses also have the potential to possess these properties.
Conclusion
In summation, the arguments for the claim that a feticide is justified show that, except for a few rare cases, abortion is justified only if feticide is not homicide. However, there are good prima facie grounds for thinking feticide is homicide and these prima facie grounds are not overridden by reasons to the contrary. Almost every attempt to show a feticide is not homicide, has the implication that infanticide is not either.
---
[1] David Boonin A Defense of Abortion (Cambridge: Cambridge University Press, 2003) 95.
[2] Susan Sherwin "Abortion a Feminist Perspective" in Bonnie Steinbock & John D Arras (Eds)  Ethical Issues in Modern Medicine 5th ed (Mountain View CA: Mayfield Publishing Co, 1999) 364.
[3] Peter Singer "Taking Life: the Embryo and the Fetus" in Writings on an Ethical Life (London: harper Collins, 2000) 148.
[5] David Oderberg Applied Ethics: A Non-Consequentialist Approach (Oxford: Blackwell Publishers Co, 2000) 5.
[6] Peter Singer "Taking life: The Embryo and the Fetus" 148-149.
[7] David Boonin A Defense of Abortion (Cambridge: Cambridge University Press, 2003) 125.
[8] Ibid 121.
[9] Ibid.
[10] Ibid.
[11] John Locke Essay Concerning Human Understanding I.9.29.
[12] Michael Tooley Abortion and Infanticide (New York: Oxford University Press, 1983) Ch. 11.5.
RELATED POSTS:
Abortion and the Morality of Feticide: Part I
Tags: Abortion · David Boonin · David Oderberg · Ethics · Ethics and Medicine · Feticide · John Locke · Michael Tooley · Peter Singer · Susan Sherwin155 Comments