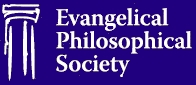 I have just bought my tickets to Milwaukee, Wisconsin, USA. I leave New Zealand on Tuesday 13 November 2012 to meet Matt who will be leaving Charlotte, North Carolina on the same day.
The day after I arrive I will be giving my contribution to the panel discussion at the Evangelical Philosophical Society ("EPS") Annual Meeting on Being Good: Christian Virtues for Everyday Life, a book edited by Doug Geivett and Mike Austin. Being Good is a very accessible philosophical treatment of various virtues, each chapter is written by a different author and focuses on a single virtue.
I have chosen to focus on an analysis of a virtue in the book, I have chosen the chapter on Courage by Rebecca Konyndyk DeYoung because, as CS Lewis said, "Courage is not simply one of the virtues, but the form of every virtue at the testing point." Matt is focussing on love.
Other panel contributors are: Doug Geivett, Mike Austin, Mary Jo Sharp, Cristian Mihut, Matthew Flannagan (I feel seriously underqualified LOL!) Our session details are:
Wednesday November 14
Evangelical Philosophical Society, B4
Hyatt—Milwaukee
4:40 pm – 6:10 pm
View our full USA itinerary.
I really want to say a big thankyou to everyone who donated to get us here. Once again, as in previous years, I am just blown away by your support as is Matt.
Special thank-yous to Doug and Mike for inviting Matt and I to speak and to Paul Copan who is putting us up in his hotel room.
Tags: Evangelical Philosophical Society · Milwaukee1 Comment