In almost every talk I give on divine command theory someone in the audience inevitably will interpret me as saying that atheists can't believe in moral requirements and will cite the fact unbelievers can know what's right and wrong as a reason to reject the theory. This happens even when I have spent some time pointing out that this isn't the case. I am not alone in this experience. In the book "Is Goodness without God is good enough" this objection is raised by Paul Kurtz to Craig and is pressed by Walter Sinnott-Armstrong, amongst others. I recently addressed a paper by Richard Carrier where he defends this kind of claim.
Outside of philosophy departments, probably the most well-known response to this objection is that given by Willaim Lane Craig. Craig responds to this objection in his debates by noting it confuses moral ontology with moral epistemology. This is correct I think, however many sceptics outside philosophy departments don't really grasp these terms or distinctions and think it's a kind of philosophical triviality.
Perhaps a more straightforward response is to point out that this argument seems to commit the "Masked Man" fallacy ( a fallacy you can find mentioned interestingly on some sceptic websites on critical thinking)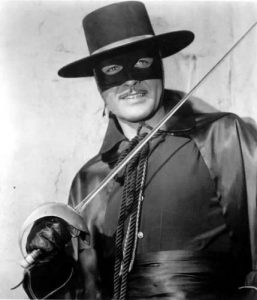 Consider the paradigmatic example of the fallacy:
1.I know who my father is
2. I don't know who the masked man is
Therefore
3. The masked man is not my father.
Or another less used example:
1. Lois Lane knows that Superman can fly
2. Lois Lane doesn't know Clark Kent can fly
Therefore:
3. Superman is not Clark Kent
The mistake in each case is assuming that because A and B are identical and I know something about A, it follows I also know it about B.
Now compare these fallacious inferences with the following one:
1 Atheists know that right and wrong exist
2. Atheists don't know that Gods commands and prohibitions exist
Therefore
3. Moral rightness and wrongness are not Gods commands and prohibitions.
It seems to me this is an analogous inference, with the same form as the fallacious ones. If I am correct this provides a simpler way of providing a response to the objection that moral requirements can't be divine commands because atheists have moral knowledge than attempting to explain the difference between ontology and epistemology. One doesn't need to do this, one needs only to point out it commits a well-known fallacy.
Tags: Divine Command Theory · Epistemology · Paul Kurtz · Richard Carrier · Walter Sinnott-Armstrong · William Lane Crai10 Comments