Some people argue that moral obligations can be grounded in scientifically verifiable facts about human wellbeing and flourishing. This view is a form of ethical naturalism.  For these people moral rightness is just the property of promoting or enhancing human flourishing.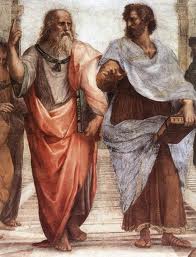 Plato refuted this argument over 2,000 years ago in his famous dialogue The Euthyphro. The Euthyphro argument is commonly appropriated in the form of a dilemma: "is an action right because it promotes human flourishing or does it promote human flourishing because it is right?
If ethical naturalists take the second horn of this dilemma and claim that something promotes human flourishing because it is right then things are right prior to, and hence independently of, whether they promote human welfare; so the ethical naturalists' position here is false.
If the ethical naturalists take the former horn then morality is arbitrary. If rape or murder or cruelty for fun had the natural property of promoting happiness then rape and murder and cruelty for fun would be morally required but it is impossible for these things to be morally required; so ethical naturalism is clearly absurd.
Moreover, if things are right because they have natural properties, like promoting human flourishing, then one cannot meaningfully say that human flourishing is good. To say "human flourishing"  is good is just to say that  "human flourishing is human flourishing," which is just an empty tautology.
So in short, Plato's Euthyphro dilemma refuted ethical naturalism 2,000 years ago. Contemporary ethical naturalists who say otherwise just have not read Plato and have never come across this argument before.
In any event, ethical naturalism is deeply problematic. Throughout history people have appealed to human flourishing and forms of ethical naturalism to justify atrocities. The Inquisition, for example, was often justified by Dominican Theologians on the basis that it was in accord with natural law, and natural law was understood to be grounded in human flourishing. Similarly, wars have been justified on the basis of moral theories based on human flourishing. Stalin and Lenin wanted to bring about human flourishing through a communist utopia and murdered millions in their pursuit of that. And the Americans dropped an atomic bomb on Japan because they wanted to promote the flourishing of American soldiers that were going to invade.
Finally, it is obviously insulting to suggest that right and wrong are grounded in scientifically verifiable properties like this. There are a large number of people who live morally upright lives who do not believe in ethical naturalism. The suggestion that these people are all immoral is obviously false. Name me one moral action a person who is not an ethical naturalist cannot do? This unanswerable question shows that ethical naturalism is clearly false.
RELATED POSTS:
Video of Matthew Flannagan Speaking on Divine Command Theory
God, Morality and Abhorrent Commands: Part I Kant
God, Morality and Abhorrent Commands: Part II Robert Adams
God, Morality and Abhorrent Commands: Part III Philip Quinn
Video: Bradley v Flannagan "Is God the Source of Morality?
Walter Sinnott-Armstrong and the Moral Scepticism Objection to Divine Commands
Matthew Flannagan's Opening Statement: Bradley v Flannagan Debate
SBL Annual Meeting: Navigating Old Testament Ethics
Wolterstorff, the Canaanites and Hyperbole: A Response to Ken Pulliam
Van Inwagen, Divine Duties and the Deontological Argument from Evil
Walter Sinnott-Armstrong and Infantile Religious Morality
Tekton E-Book: John Loftus' Why I Became an Atheist Refuted Feat. MandM
Walter Sinnott-Armstrong on God, Morality and Arbitrariness
Tooley, Plantinga and the Deontological Argument from Evil Part I
Tooley, Plantinga and the Deontological Argument from Evil Part II
John W. Loftus on the Christian Illusion of Moral Superiority Part I
John W. Loftus on The Christian Illusion of Moral Superiority Part II
Divine Commands and Intuitions: A Response to Ken Perrott
With God Anything can be Permitted: Another Bad Argument against Theistic Morality
Walter Sinnott-Armstrong, William Lane Craig and the Argument from Harm Part I
Walter Sinnott-Armstrong, William Lane Craig and the Argument from Harm Part II
Tooley, The Euthyphro Objection and Divine Commands: Part I
Tooley, The Euthyphro Objection and Divine Commands: Part II
On a Common Equivocation
On the Meta-Euthyphro Objection
William Lane Craig, Raymond Bradley and the Problem of Hell Part One
William Lane Craig, Raymond Bradley and the Problem of Hell. Part Two
Patrick Nowell Smith on Divine Commands
Theology, Morality and Reason
Permissible Lies
The Euthyphro Objection Part I: Against Divine Commands & Avoiding Strawmen
The Euthyphro Objection Part II: Arbitrariness
Euthyphro Objection III: The Redundancy of God is Good
Tags: Divine Command Theory · Ethical Naturalism · Euthyphro Dilemma · God and Morality · Humour · Plato10 Comments