Student group Pro-Life New Zealand brought have popular pro-life speakers Jill Stanek and Bryan Kemper out from the US for a nationwide tour of New Zealand.

Pro Life Tour 2011
Most centres will have day workshops and evening talks – click on the centre nearest you for details.
Dr Glenn Peoples will be joining Jill and Bryan to speak on "Pro-life Apologetics" at the workshop in Dunedin, Brendan Malone will be speaking on "Why we Believe what we Believe" at the Christchurch workshop and Matt will be giving a talk entitled "Answering Arguments for Abortion" at the Auckland workshop and also the one in Hamilton.
Pro-life Workshop Auckland
Greenlane Christian Centre, 17 Marewa Road
11:00am Doors open and Morning tea
11:20 am Welcome
11:30am Workshop 1 – Bryan Kemper "Why should we be pro-life and how can we reach this generation?"
12.15 am Workshop 2 – Jill Stanek "Prolife blogging"
1:00pm Lunch
1:45pm Workshop 3 – Bryan Kemper "Pro-life activism on Campus"
2:30pm Workshop 4 – Jill Stanek "Abortion and the breast cancer link"
3:15pm Workshop 5 – Matthew Flannagan "Pro-Life Apologetics: Answering Arguments for Abortion"
3:55pm Pro-life Auckland – Simeon Brown "What we do and how you can help"
4:00pm – Finish
Speaker Bios
Jill Stanek was a registered nurse working in the labour & delivery department at an Illinois hospital. One evening she was on duty and she was asked to assist with a complicated abortion procedure. The baby was born alive and was subsequently put in the hospital's soiled utility room and left to die. Jill went in and held it until it died. When hospital leaders said that they would not stop this practice, Jill went public and became a national figure in the pro-life movement.
Jill has been quoted in the national media on television, on radio, in print, and by local and national legislators, including the US President. She has now testified twice before the Judiciary Constitution Subcommittee of the US House of Representatives and in several state legislatures. Her written testimony has been read several times in key US Congressional debates on the Partial Birth Abortion Ban and the Born Alive Infants Protection Act.
Jill remained at the hospital fighting the fight from the inside, until she was terminated in 2001 for reasons related to her public outspokenness to its abortion practices.
In 2002, President Bush invited Jill to the signing of the Born Alive Infants Protection Act, which protects live aborted children from infanticide. The President publicly thanked for her help with the bill during his speech.
In 2003, World magazine named Jill as one of the 30 most prominent pro-life leaders in the movement over the past 30 years and President Bush invited Jill to his signing of the Partial Birth Abortion Ban, which protects partially delivered babies from being killed.
Today Jill writes on pro-life issues as a weekly columnist for WorldNetDaily.com, rated the #1 independent Internet news site. Jill also oversees her own blog, jillstanek.com, the top ranking pro-life blog in the US.
For her pro-life writing MSNBC's liberal commentator Keith Olbermann named Jill, in 2009, as the "Worst Person in the World!" In 2011, News Real Blog named Jill one of the "Top Ten Enemies the Pro-Abortion Left Fears."  More on Jill here.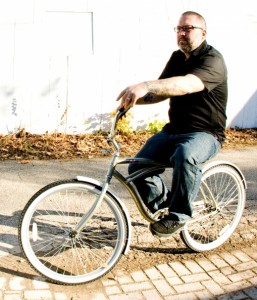 Bryan Kemper grew up in a bad neighbourhood and battled drug abuse before becoming a Christian. He went on to found and run Stand True Ministries, a Christian pro-life group. He also founded Rock For Life, an organisation that blends the pro-life message with Christian rock music – two of Bryan's own passions. He blogs at BryanKemper.com
Bryan is a passionate and compelling orator; he has spoken at high schools and Universities around the world, including Harvard, Princeton, Notre Dame, Queens University in Northern Ireland, Cardiff University in Wales and many more.  He taken the pro-life message around the world to countries like Ireland, Australia, Scotland, Austria and many more . In the past, he was a regular guest on the television show Politically Incorrect with Bill Maher and co-hosted his own call-in cable show in Portland, Oregon. Bryan has been featured on MTV, radio shows, newspapers, and magazines including the cover of the New York Times and a six-page layout in Swing Generation. He has also been featured in three documentary movies.
Aside from his speaking, Bryan is also an author. Bryan's first book, Social Justice Begins in the Womb was released in January of 2010 by Clay Bridges Publishing. His articles have appeared in many magazines and pro-life publications. More on Bryan here
As one of the organisers, Andy Moore, wrote:
I'm going to go and hear these guys when they come to Auckland on 5 February.

These are two of the top pro-lifers in the States – on a speaking tour in NZ for the first time. Whether you're pro-life or pro-choice, it shouldn't matter. I put the challenge to you, come along and decide for yourself. If abortion is what I've said it is – the murder of an unborn child, then it's a bloody serious issue that we should speak up about. This is not an issue where you can sit on the fence and be a typical laid-back Kiwi about – if they're killing unborn babies down the road from you at your local abortion clinic, then you should do something about it.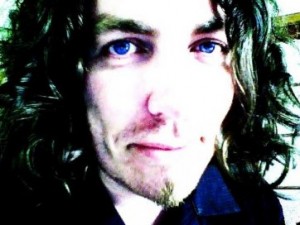 Dr Glenn Peoples holds a Bachelors of Divinity, a Masters of Theology and a Doctorate in Philosophy from the University of Otago.
For over ten years he has been writing and speaking, both in New Zealand and abroad, on intellectual issues that Christians face, including the place of faith in the public square, justice and human rights and the reasons for Christian belief.
He and his wife Ruth Peoples were active in the Waikato branch of Students Organised to Uphold Life (SOUL) and later worked with the national office primarily doing pro-life talks in churches, community organisations and university campuses.
Glenn blogs and publishes his podcasts at Say Hello to my Little Friend: The Beretta Blog and Podcast. More on Glenn here.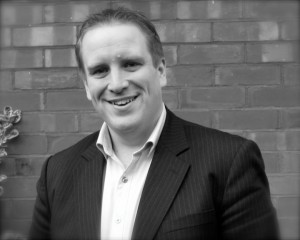 Brendan Malone is a media and education officer for pro-life organisation, Family Life International. He regularly appears in the New Zealand media in interviews and opinion columns presenting the pro-life perspective on issues related to human persons and their fundamental right to life.
Brendan is an engaging speaker and will be taking on "Why we Believe what we Believe", an overview of the arguments against abortion. Young people will work together in groups to learn how to communicate their pro-life views to their peers in a clear and logical way.
Brendan blogs at Semper Vita on life issues.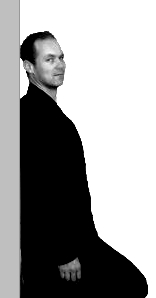 Dr Matthew Flannagan is a blogger at MandM – New Zealand's most read Christian blog – and is also one of New Zealand's leading analytic theologians. He holds a PhD in Theology, a Masters with First Class Honours and Bachelors degree in Philosophy.
His PhD thesis was on the Ethics of Feticide (the killing of fetuses). In it, he surveyed the history of Christian moral opposition to feticide and defended this tradition against contemporary secular critiques and arguments for abortion. This work is currently under consideration for publication as a monograph by a US publishing house.
His paper "Abortion as Arbitrary Killing" was made required reading for the Social and Moral Philosophy course at the University of Waikato. His article "Confessions of an Anti-Choice Fanatic", originally published as one of his Investigate Magazine columns, has received considerable international attention from the pro-life movement (and its opposition) – Google currently shows 346 unique links to it! His academic publications on abortion have appeared in international journals of philosophy, theology and ethics he has earned praise for his work from some of the top pro-life academics in the world.
Matt is also qualified to teach philosophy, ethics, theology and religious studies in secondary schools, so he knows how to break complex academic topics down to lay level without compromising them.
He is a proficient public speaker. He has twice formally debated Dr Zoe During (formerly of the Abortion Law Reform Association of New Zealand) on abortion; the second of these debates also featured Dr Bill Cooke (then President of the New Zealand Association of Rationalist Humanists).
He has appeared on major New Zealand TV documentaries and radio shows speaking on ethical issues surrounding abortion and his opinion pieces on pro-life issues have been published in mainstream New Zealand print media.
He and his wife, Madeleine Flannagan, founded and ran the Waikato branch of SOUL and later took over the national running of it. These roles saw him speak on abortion around the country at many churches, community organisations, university campuses and more than once at the annual Voice for Life conference in Wellington.
He has spoken on abortion at the Survivors Summer Camp in Los Angeles and he has just been invited to speak on issues around personhood at the Society for Biblical Literature's annual meeting in San Francisco in November 2011.
You can find almost all of his popular and academic written material on abortion on this blog – just click here. More on Matt here.
So mark the pro-life tour date relevant to where you are in your calendar now, register and come along.
Tags: Abortion · Brendan Malone · Bryan Kemper · Ethics · Feticide · Glenn Peoples · Jill Stanek · Pro Life NZ305 Comments