Is it just for a pluralistic society to ground its public policy on religious premises? What role should religion play in such a society? Debate over questions like these has figured in theology, philosophy, political science, jurisprudence and popular culture for centuries. In contemporary Western pluralistic society the debate continues. Even for those unfamiliar with its nuances at the higher levels the effect of the standard view, as described by Stephen Carter, is immediately familiar:
"One good way to end a conversation – or start an argument – is to tell a group of well educated professionals that you hold a political position (preferably a controversial one such as being against abortion or pornography) because it is required by your understanding of God's will. In the unlikely event that anyone hangs around to talk with you about it, chances are that you will be challenged on the ground that you are intent on imposing your religious beliefs on other people. And in contemporary political and legal culture, nothing is worse."[1]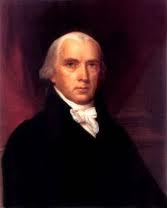 Carter is referring to the separationist understanding of religion and public life, the idea that in a contemporary pluralistic society significant restraint must be put on the political role of religious reasons. This restraint is negative; when a functionary deliberates over a proposed policy it is not justified for that functionary to decide to support or oppose that policy on grounds derived from religion. A corollary of this is that citizens should not try to influence public policy by appealing to religious reasons. Separationists argue that the public policy of a pluralistic society must be able to be justified by a plausible secular justification in order for it to be just to all. Religious beliefs, while utilised and followed in private, should be kept separate from public policy debates, the administration of public institutions and the deliberation of public functionaries.
Dominant advocates of this view include philosophers John Rawls, Robert Audi, Gerald Gaus and Jürgen Habermas. In "Religion as a Conversation-Stopper" Richard Rorty described separationism as:
"the happy, Jeffersonian compromise that the Enlightenment reached with the religious. This compromise consists in privatizing religion — keeping it out of … "the public square," making it seem bad taste to bring religion into discussions of public policy."[2]
Advocates for religious restraint typically claim that it need not be codified. It is simply a moral requirement which applies to all citizens regardless of their role within society — some form of censure rather than legal stricture is what is suggested. This is what Rorty means when he refers to it being "bad taste" to bring religion into the public square. Notwithstanding the separationists stated intention, in my thesis I will argue that this call for religious restraint is not simply theoretical philosophy, which is present in society only by way of self-imposed moral restraint or the sort of peer-pressure Carter's quote alluded to. I will argue that the norm of religious restraint is increasingly present in our public policy and jurisprudence.
Rorty alluded to Jefferson's famous "Wall of Separation Letter" where Jefferson set out his understanding as to how the First Amendment's Establishment Clause should be interpreted. Tellingly, this suggests a link between the separationist philosophy and the way the religious freedom components of Bills of Rights are interpreted. These components address the very same questions I opened with; how should religion fit into a just pluralistic society? The purported answers are commonly given in slogans, "freedom of religion", "free exercise", "freedom to manifest one's religion" and statements declaring the separation of church and state, opposing Establishment and so on. I say 'slogans' because such clauses are typically light on detail; fleshing out what they mean and how they are to apply at a practical levels, to specific cases falls to the commentators, the lawyers who propose particular interpretations in their submissions and ultimately the judiciary. The resulting body of jurisprudence reflects the perspectives of the dominant views in society.
Consider the US Supreme Court's three leading Establishment Clause precedents: Lemon, Endorsement and Coercion. The first of the three parts of the Lemon Test requires public policy to have a valid secular purpose, a non-religious rationale must be offered for all state actions. The Endorsement Test prohibits the state from "endorsing" religion over irreligion. The Coercion Test provides that the state must not coerce religious practice; not only must it not be required, but in Lee v Weisman the application was shifted to what Justice Scalia, in his dissent, termed a "test of psychological coercion". The US Supreme Court essentially took the view that being one of few (or the only one) to opt out of a religious practice in a public setting was considered a form of state coercion by peer pressure. I will argue that in each of the dominant Establishment tests, a requirement for the state to place a restraint on religion or for religion to be kept from public life can be seen. This stricture affects public policy and is essentially separationism in codified form.
Despite its current orthodoxy, separationism has its critics, particularly in philosophy and law. These critics collectively hold that although separationism claims to operate impartially, it, in fact, gives public hegemony to secular perspectives. Critics argue that the call for religious restraint is unjust for religious citizens as it requires conformity to secularism and thus privileges secularism over religion. Philip Quinn observes;
These principles impose burdens on religious people that [the separationist] nowhere suggests imposing on nonreligious people. … [The separationist] does not propose that nonreligious people must be sufficiently motivated by adequate religious reason for their advocacy or support of restrictive laws or policies. The lack of symmetry is striking.[3]
Christopher Eberle, Terence Cuneo agree there is a clear asymmetry in the way religious beliefs are treated by the state compared with secular beliefs. They question why religious believers, who participate in public, are required to bracket beliefs they hold as both true, important and relevant to the issue; Stephen Carter labels this "[t]he separation of church and self."[4] Nicholas Wolterstorff argues that separationism violates the equal freedom component of a pluralistic democratic society, "Using their religious convictions in making their decisions and conducting their debates on political issues is part of what constitutes conducting their lives as they see fit."[5][Emphasis added] Philip Devine point out that "Freedom of religion is not only the freedom to advocate religious (or irreligious) ideas; it is the freedom to form, sustain, participate in, and transmit, forms of community life".[6] Yet separationists maintain that some form of religious restraint is not only in accord with the notion of liberal democracy but essential to it. As Rorty put it, "we shall not be able to keep a democratic political community going unless the religious believers remain willing to trade privatization for a guarantee of religious liberty."[7]
The dominant tests seek to apply a reading of Jefferson's "Wall of Separation Letter"; but in an article in First Things entitled "Establishing Free Exercise," Vincent Phillip Muñoz argues that James Madison, the author of the First Amendment and a noted authority on the subject, did not intend this;
"When editing the religious freedom amendment to Virginia's state Bill of Rights, Madison proposed the following:

'That religion or the duty we owe to our Creator, and the manner of discharging it, being under the direction of reason and conviction only, not violence or compulsion, all men are equally entitled to the full and free exercise of it accord[in]g to the dictates of conscience; and therefore that no man or class of men ought, on account of religion to be invested with peculiar emoluments or privileges, nor subjected to any penalties or disabilities.'

Madison interpreted "free exercise" to mean no privileges and no penalties on account of religion."[8][Emphasis added]
Munoz argues that Madison's "no privileges, no penalties" test could unify "the no-establishment and free exercise provisions into a coherent whole that recognizes the legitimate concerns of both sides of the debate while, at the same time, respecting our nation's founding heritage."[9]
"no privileges, no penalties" would not require forays into students' psychological feelings. Judges would not need to inquire if school children feel like "insiders" or "outsiders," or if a child might perceive the state to be "endorsing" religion, which are necessarily subjective judgments. Courts would only need to ask if, on account of religion, religious citizens as such were granted a material benefit or if nonreligious citizens were subject to a penalty like a fine or imprisonment. For Newdow, the relevant question is: Was Michael Newdow's daughter subject to some form of disciplinary action because she would not say the Pledge? Since she was not, the Pledge stands."[10]
The "no privileges, no penalties" test upholds freedom of religion and separation of church and state by essentially permitting religion to have a place in public life as long as those who engage in public religious conduct do not gain a privilege for doing so and those who do not wish to participate are both free to opt out and are not penalised for doing so. Interestingly, the New Zealand jurisdiction's approach, within the limited cases to date – where as long as one can 'opt out' of a religious practice there is no coercion, has some affinity or parallel with a "no privileges, no penalties" approach. Munoz's appropriation of Madison has the potential to be a just way forward in both the debate within philosophy and in law. It does not have the privatising effect on religion that the dominant tests do, neither does it have the asymmetry.
I have this week been accepted into the University of Auckland's LLM program. In 2011 I will start my studies towards a Masters of Law by thesis-only. This blog post is part of the proposal I have submitted to write it on – it may change as my supervisors and I work things out but this is the gist of what is in my head. I'd love to hear your thoughts – it will help get me thinking on where I am going with this!
RELATED POSTS:
Contra Mundum: Secularism and Public Life
Religious Restraint and Public Policy: Part I
Religious Restraint and Public Policy: Part II
Religious Restraint and Public Policy: Part III
Religious Restraint and Public Policy: Part IV
Religious Restraint and Public Policy: Part V
Religious Restraint and Public Policy: Part VI
---
[1] Stephen Carter The Culture of Disbelief: How American Law and Politics Trivialise Religious Devotion (1993) 23-24.
[2] Richard Rorty "Religion as a Conversation-Stopper" (1994) 3:1 Common Knowledge 1, 2.
[3] Philip Quinn "Religion in the Public Square: The Place of Religious Convictions in Political Debate" (2000) 60:2 Philosophy and Phenomenological Research 487 (book review).
[4] Carter, above n 1, 1.
[5] Nicholas Wolterstorff "The Role of Religion in Decision and Discussion of Political Issues" in Nicholas Wolterstorff & Robert Audi (eds) Religion in the Public Square: The Place of Religious Convictions in Political Debate (1997) 77.
[6] Philip Devine We: A Study in Social and Political Philosophy, Ch 10 accessed 10 December 2010.
[7] Rorty, above n 2, 3.
[8] Vincent Phillip Muñoz "Establishing Free Exercise" First Things (January 2004) 139-142, 141.
[9] Ibid 139.
[10] Ibid 142.
Tags: Christopher Eberle · Coercion Test · Doctrine of Religious Restraint · Endorsement Test · Freedom of Religion · Gerald Gaus · James Madison · John Rawls · Jürgen Habermas · Justice Scalia · Law Studies · Lee v Weisman · Lemon Test · Nicholas Wolterstorff · Philip Devine · Philip Quinn · Philosophy of Religion · Political Philosophy · Religion in Public Life · Richard Rorty · Robert Audi · Separationism · Stephen Carter · Terence Cuneo · Vincent Phillip Muñoz119 Comments