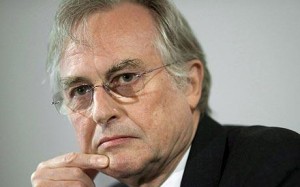 When I was a non-Christian I was forever hearing about how Christians are hypocrites. When I converted to Christianity at 17, one thing that struck me is how often these charges were often a case of the pot calling the kettle black. While there is undoubtedly some hypocrisy within the church, it is also pervasive outside it. Secular culture often contains absurd ironies and hypocrisy which are conveniently ignored.
A great example was the media fiasco over William Lane Craig's visit to the United Kingdom last year. Craig is distinguished philosopher known professionally for his work in philosophy of time and philosophy of religion. Alongside his scholarly work, he has also developed a reputation as a prolific public speaker and debater, debating many of the world's leading sceptics. His combination of scholarly ability and effective debating skills has earned him a reputation as one of the world's foremost Christian apologists.
"Apparently, having two PhD's, authoring over 100 papers, and writing 30 books on a topic makes you unqualified to speak on it, but being the star of the 80's TV series "Growing Pains" does."
Craig's visit to the UK attracted media attention when Richard Dawkins, author of the best selling "God Delusion", publically and resolutely refused to debate him. Dawkins publically stated earlier of his critics that "he did not care" who they were, he would "dialogue" with them and "win the argument". He also had publically debated numerous critics significantly less qualified than Craig, notably Ted Haggard. These facts, alongside Dawkins implausible and inconsistent reasons lead to accusations of cowardice and hypocrisy from other academics such as Daniel Came a philosophy professor at St Hugh's College Oxford.
In the UK newspaper the Guardian Dawkin's gave two reasons for his refusal. According to Dawkins, Craig "parades himself as a philosopher, but none of the professors of philosophy whom I consulted had heard his name". Dawkins omitted to mention that this was not the first time he had publicly denigrated Craig's scholarly credentials. On a previous occasion  Daniel Came,  had e-mailed him stating:
"Professor Craig has a PhD in philosophy and a PhD in theology. He is Research Professor in Philosophy at Talbot University. He has published more than thirty books and over a hundred papers in reputable peer-reviewed journal. Given your passionate and unconditional commitment to truth, I can only think that you were not aware of Professor Craig's credentials when you made the above reference."
So Dawkins claim that no philosopher he had consulted had ever heard of Craig was less than honest. A less charitable person might describe this as simply slander.
Dawkins concern about Craig's alleged lack of scholarly credentials also seems odd seeing that he (Dawkins) had earlier accepted an invitation to debate actor Kirk Cameron.  Apparently, having two PhD's, authoring over 100 papers, and writing 30 books on a topic makes you unqualified to speak on it but being the star of the 80's TV series "Growing Pains" does qualify you. It's also ironic that Dawkins would accuse Craig of lacking scholarly credentials on the matter given that he (Dawkins) is a biologist and not a philosopher of religion.
Dawkins next excuse was that Craig is "morally unfit" to debate him.  To substantiate this he cites not from any of Craig's scholarly writings. But two blog posts Craig had written on with the conquest of Canaan. At face value  the early chapters of the book of Joshua portrays God as commanding the killing of every man women and child in Canaan. I say "appears", here because latter sections of the book of Joshua and its sequel in judges proceed on the assumption this never occurred, and studies into ancient conquest accounts of this genre have noted the widespread use of literary hyperbole whereby victories are described in sweeping rhetoric of killing absolutely everyone when in reality they were nothing of the sort.
As it happens Craig does not take these accounts at face value. While he rejects a hyperbolic reading, he suggests the commands are best understood as a command to destroy the nations as a collective group, not to destroy every individual. The command, on Craig's view, is a command to drive the inhabitants out of the land (land to which the Israelites had legal title), with only the die-hard occupants who refused to leave being killed. Moreover, Craig expresses scepticism that women and children were remaining at the time of the attack.
In one place however, Craig granted the face value reading for the sake of argument and argued that even if one accepts this, one can still coherently claim that a loving and just God could have issued the commands in question.  While a loving and just God would, in normal circumstances, condemn killing of the innocent, in highly unusual rare circumstances a loving and just being could, for the sake of some greater good, permit or command such killing. Craig is clear that he is talking about rare, highly unusual circumstances where killing brings about some greater good. Moreover, Craig believes that with the exception of a couple of incidents recorded in the bible, God has not ever issued such commands, and we should be extremely sceptical of any claim that he has today.
In the Guardian, Dawkins takes the position Craig adopted for the sake of argument as Craig's actual view, and issued a vitriolic attack on Craig. Dawkins asks? "Would you shake hands with a man who could write stuff like that? Would you share a platform with him? I wouldn't, and I won't. Even if I were not engaged to be in London on the day in question, I would be proud to leave that chair in Oxford eloquently empty."
Now I have shaken hands with Craig and attended conferences with him, and while I don't endorse some of the arguments he gives for his conclusion, and while Craig in fact criticises my views in one of the articles that Dawkins cites from,  I am inclined to agree that it's possible for a loving and just God  to command killing innocent people in rare circumstances to bring about some greater good. But what interests me here, is Dawkins' outspoken denunciation of such an idea. This is ironic, because Dawkin's comments elsewhere suggest he is committed to this conclusion.
In a documentary he hosted entitled "the Genius of Darwin" on UK's channel four, Dawkins  interviewed Princeton Philosopher Peter Singer.  Dawkins opened the interview by stating that   Singer was "one of the most moral people in the world", and that he "certainly [had] the one of most logically thought out ethical position in world."
The irony of this is that Singer is (in)famous for his advocacy of  infanticide: the killing of newborn infants. In his book Practical Ethics, Singer has argued that atheism and Darwinism lead to the conclusion that human infants have no greater moral standing than that of other animals such as pigs or cows. He concludes that the only reason it's wrong to kill an infant is that doing so upsets the parents or other people in society who desire that it lives. If an infant is disabled, so that its parents do not want it, killing it is permissible. Singer does not limit his conclusion to the severely disabled. He goes so far as to argue that even moderately disabled children can be killed provided that the parents replace the child by having another healthy one. Doing so brings about greater happiness in the world and hence a greater good.
Even more ironic, is the moral theory which Singer uses to undergird his position. Singer argues that moral claims are best understood not as true or false statements about what is right or wrong, but as imperative or commands that people issue to each other.  A moral rule is correct, it if would be commanded or prescribed by a fully informed rational person who was totally aware of all the consequences of the action and totally impartial. In Practical ethics, Singer argues such a person would endorse infanticide.
It's evident from watching the "The Genius of Darwin" that Singer's position was known to Dawkins as he mentioned it on several occasions.
So in the world of Richard Dawkins, Craig is morally unfit to share a platform with him because he believes that in rare, unusual circumstances in the past, a loving and just God commanded killing the innocent for some greater good. On the other hand Singer, who holds that infanticide is permissible today, in a wide variety of common situations because a fully impartial person would command it, is the most moral person in the world with the most "logically thought out ethical position in the world".  The only significant difference between these perspectives is that Singer endorses infanticide in a much wider range of possibilities than Craig does, and that Craig believes that the loving fully rational, impartial person actually exists.  It's hard to see how this difference makes Craig "morally unfit" to shake his hand while Singer is one of the most "moral people in the world" worth fawning over on UK TV. It makes about as much sense as the claim that a distinguished philosopher of religion is not academically qualified to debate philosophy of religion, while a famous teen heart throb from an 80's sitcom is.
Is Dawkins a hypocrite, a liar, a cynical opportunist or just logically confused? I leave my readers to decide.
Matt writes a monthly column for Investigate Magazine entitled "Contra Mundum." This blog post was published in the  June-July 2012 issue and is reproduced here with permission. Contra Mundum is Latin for 'against the world;' the phrase is usually attributed to Athanasius who was exiled for defending Christian orthodoxy.
Letters to the editor should be sent to:
editorial@investigatemagazine.DELETE.com
RELATED POSTS:
Contra Mundum: After Birth Abortion
Contra Mundum: When Scientists Make Bad Ethicists
Contra Mundum: Separating Church and State
Contra Mundum: Consenting Adults and Harm
Contra Mundum: Pacifism and Just Wars
Contra Mundum: Religion and Violence
Contra Mundum: Stoning Adulterers
Contra Mundum: Why Does God Allow Suffering?
Contra Mundum: "Till Death do us Part" Christ's Teachings on Abuse, Divorce and Remarriage
Contra Mundum: Is God a 21st Century Western Liberal?
Contra Mundum: In Defence of Santa
Contra Mundum: The Number of the Beast
Contra Mundum: Pluralism and Being Right
Contra Mundum: Abraham and Isaac and the Killing of Innocents
Contra Mundum: Selling Atheism
Contra Mundum: Did God Command Genocide in the Old Testament?
Contra Mundum: Fairies, Leprechauns, Golden Tea Cups & Spaghetti Monsters
Contra Mundum: Secularism and Public Life
Contra Mundum: Richard Dawkins and Open Mindedness
Contra Mundum: Slavery and the Old Testament 
Contra Mundum: Secular Smoke Screens and Plato's Euthyphro
Contra Mundum: What's Wrong with Imposing your Beliefs onto Others?
Contra Mundum: God, Proof and Faith
Contra Mundum: "Bigoted Fundamentalist" as Orwellian Double-Speak
Contra Mundum: The Flat-Earth Myth
Contra Mundum: Confessions of an Anti-Choice Fanatic
Contra Mundum: The Judgmental Jesus
Tags: Contra Mundum · Investigate Magazine · Kirk Cameron · Peter Singer · Richard Dawkins · Secularism · William Lane Craig105 Comments